What type of camera do I need for a long journey?
Soon you will fly to the other side of the world for the journey of a lifetime. How you travel determines the type of luggage that you take with you. Do you opt for compact or do you go for comfort? A good camera can't be missed. In this article, you can read which camera best suits your trip.
---
Compact camera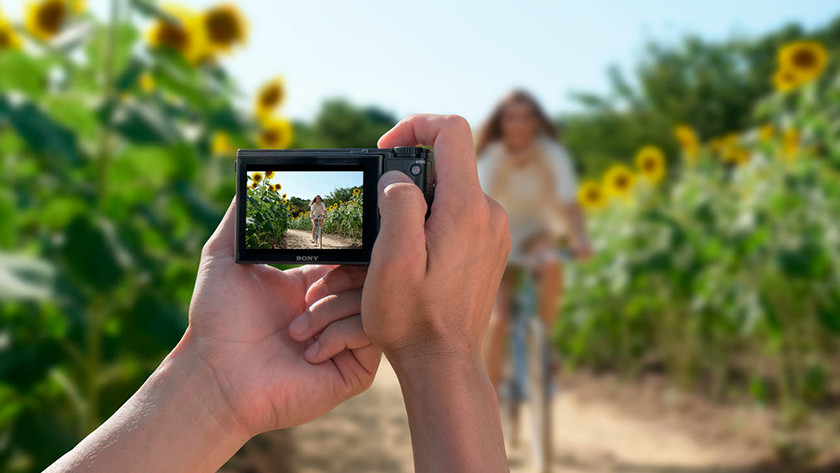 Due to its small size, a compact camera easily fits into a crowded backpack. This way you always have a camera with you during your journey without this resulting in extra baggage weight. When switched off, the camera lens is tucked away in the body, so that the camera can take a beating. Compact cameras are very suitable for the inexperienced travel photographer because of the easy to use system. But advanced cameras are also available for the more creative travel photographer. You can set these devices entirely to your liking.
Mirrorless camera
The mirrorless camera is for the traveler who wants to get more out of his camera but does not have much space in his luggage. Due to the lack of a mirror, a mirrorless camera is a lot more compact than an SLR camera. The device offers a lot of freedom because of the possibility to change the lens. This way you capture every unique environment during your journey in a creative way. In addition, many mirrorless cameras have an APS-C sensor with which you have a large photographic range.
Single-lens reflex camera
SLR cameras are the largest of all camera types. Not very suitable for traveling would you think. Even for those who do not want to carry a complete camera bag while traveling, compact and lightweight SLRs are available. You often have these cameras too quickly under control. This way you can create creative travel photographs in no time. The advantage of SLR cameras is the wide range of different lenses. But that is not conducive to the baggage weight.
Action camera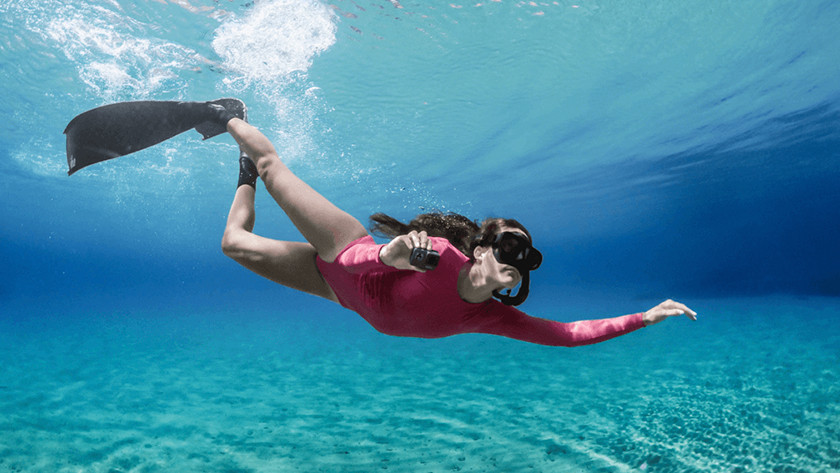 For the active and adventurous traveler there is the action camera. These are compact cameras that can really take a beating. This allows you to take them with you while surfing or paragliding. An action camera is often watertight, so you can take underwater pictures with it while diving. GoPro is the best-selling action camera brand. These cameras are known for the quality images and the possibilities. Action cameras with a good price / quality ratio are also available for the smaller wallet.
Drone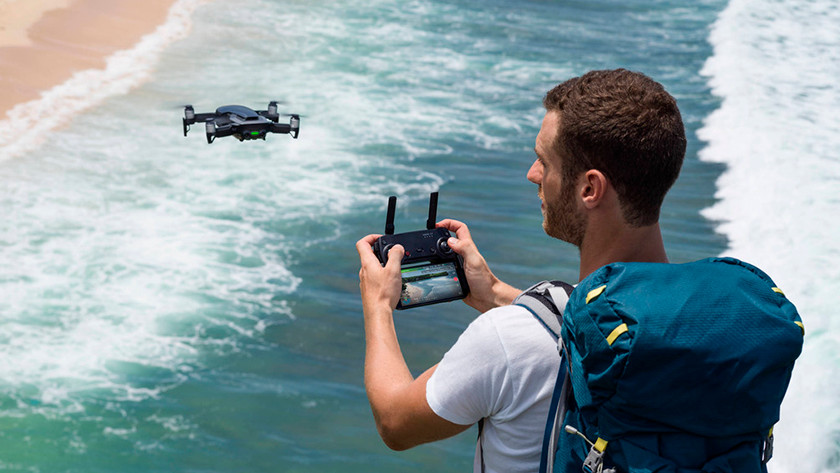 Take a drone with you to record unique video footage during your vacation. A drone is an unmanned aerial vehicle that you can use to make recordings from the air. With a drone, you can fly above locations that you can't reach yourself. Moreover, your video has a different perspective than when you would use an action camera or camcorder. Thanks to the 4K video quality, you can record detailed videos. Drones have obstacle detection that reduces the chance of collisions. As a result, you can also use it when you're a novice drone pilot.
Did this help you?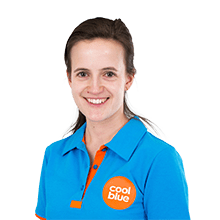 Article by: