How do I clean my dryer?
Cleaning your dryer isn't fun, but it's necessary. A dirty and clogged dryer performs less well, uses more energy, and most importantly, can pose a fire hazard! A dirty dryer can also give your laundry a smell. In this article, I will explain how to best approach cleaning in a number of simple steps.
---
Clean dryer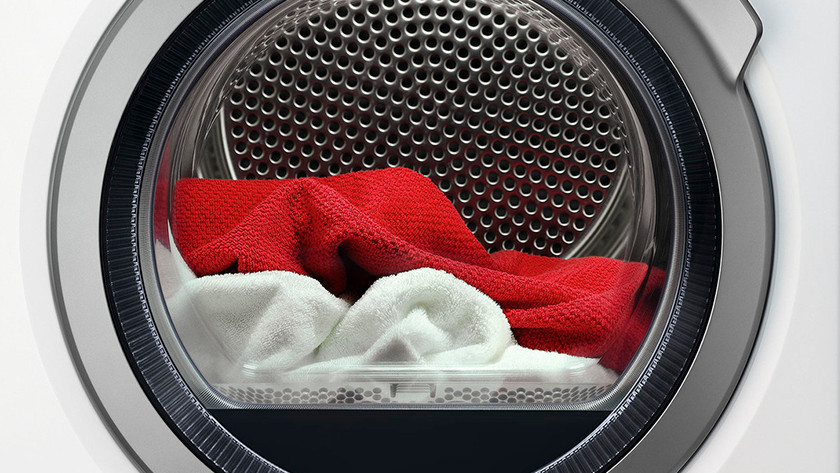 Cleaning a dryer takes less than 15 minutes.
Clean the fluff filter after every cycle.
If you have a condenser dryer, rinse the condenser every few months.
If you have a heat pump dryer, vacuum the condenser every few months.
Clean the drum with warm water and a cloth every few months.
Step 1: clean the lint trap
The lint trap largely captures the dust that is released during drying. The lint trap is often located in the door or doorway, but this differs per brand and/or model. In the manual of your tumble dryer you can read exactly where the lint trap is.
You always have to clean the lint trap after every drying. Remove the lint trap from the tumble dryer and remove the large dust particles. Use a vacuum cleaner once a month to completely clean the lint trap and the room where you place the lint trap.
Step 2: clean the condenser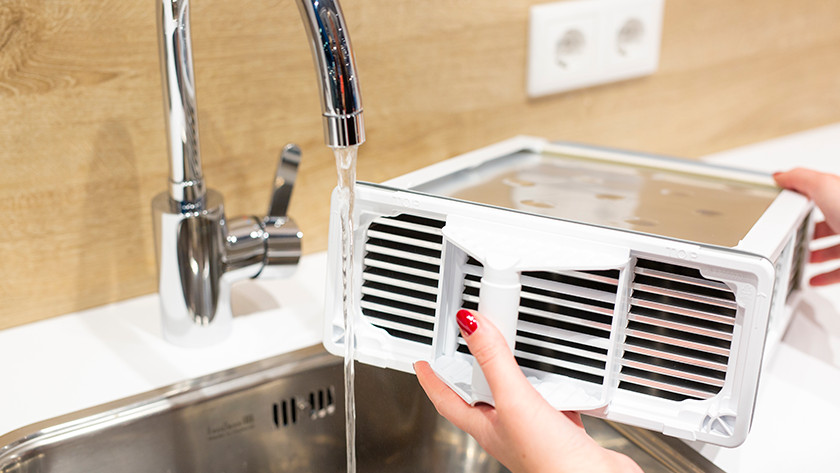 Condenser dryer
You remove the condenser from a condenser dryer for cleaning. The condenser is normally located at the bottom left of your dryer, behind a valve. It is attached with 1 or 2 closures. Open it and remove the condenser from the tumble dryer. Are you stuck? Then consult the manual.
Rinse the condenser with a shower head. Then pass a damp cloth through the room where the condenser is and place it back.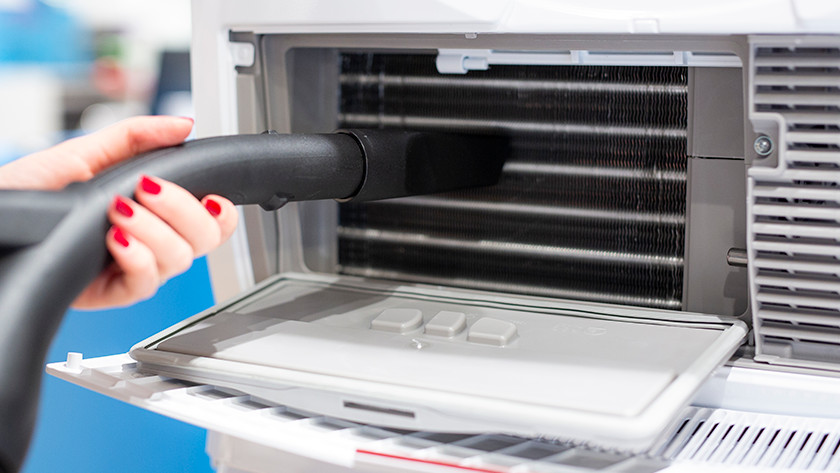 Heat pump dryer
The condenser of a heat pump dryer cannot be removed. Sometimes it is self-cleaning and there is no way to get to the condenser. It often also says "self-cleaning". You then no longer have to do anything yourself.
In other cases there is a filter behind a valve. You can clean this, but always first consult the manual of your tumble dryer. Clean the condenser grille with the brush of your vacuum cleaner.
Step 3: clean the drum
When cleaning the dryer, make sure to also clean the drum itself. The sensor many dryers have will stay clean, which means that the program can adjust to the amount of laundry better. Look in the manual of your dryer to see where it is located exactly so you can clean the sensor properly. This way, you ensure that the dryer works properly. For cleaning, use a warm water with soap and a damp cloth.
Done!
It's done, the dryer is clean and in mint condition. When you repeat the abovementioned actions every 2 to 3 months, you ensure that your dryer remains in mint condition and you can enjoy it for longer.
Did this help you?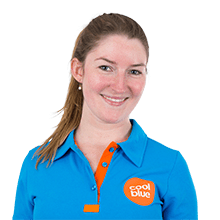 Article by: