Comparing laptops: what you should keep in mind
Are you done with all this orientation and can't wait to order your favorite laptop? Just do it. Yet, what if you've made a selection and you're left with a few models, all of which sound good? You want the best laptop for you, but which one is the right choice? We'll help you. With these tips, you'll become the expert in comparing laptops, and you'll be able to make a carefully considered choice.
What to keep in mind?
The decisive factor for buying a laptop could be anything. A powerful processor for a good price, all the specifications you need, or just a nice color. When you're down to a few models, that's where the real comparison starts, and we'll help you with that.
Operating system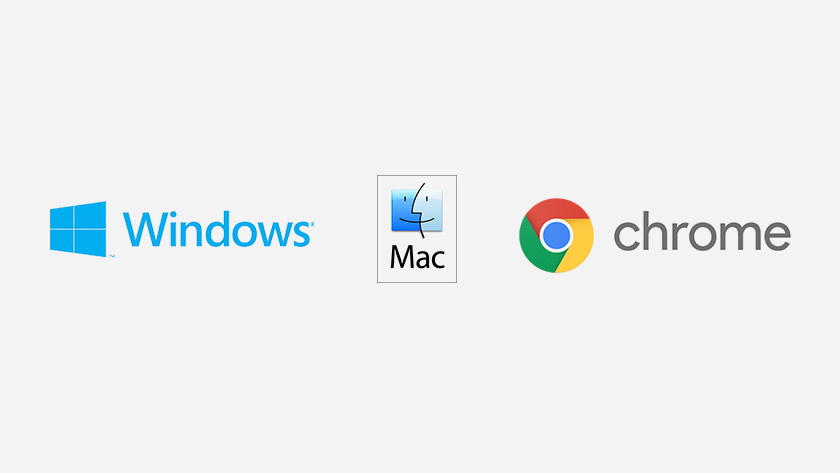 Will you choose a Windows, macOS, or Chrome OS laptop? Windows is the most commonly used operating system, and you'll see it on many laptops. For this reason, many programs and options are available for this operating system. macOS is an operating system specially for Apple products. It's user-friendly, but Apple products are usually more expensive than Windows devices. Apart from those, Chromebooks with their Chrome OS operating system are growing fast. This operating system locks you into the Chrome web browser and doesn't allow you to install any programs. Many applications are available, however, to be able to carry out all daily tasks on your Chromebook.
Windows and macOS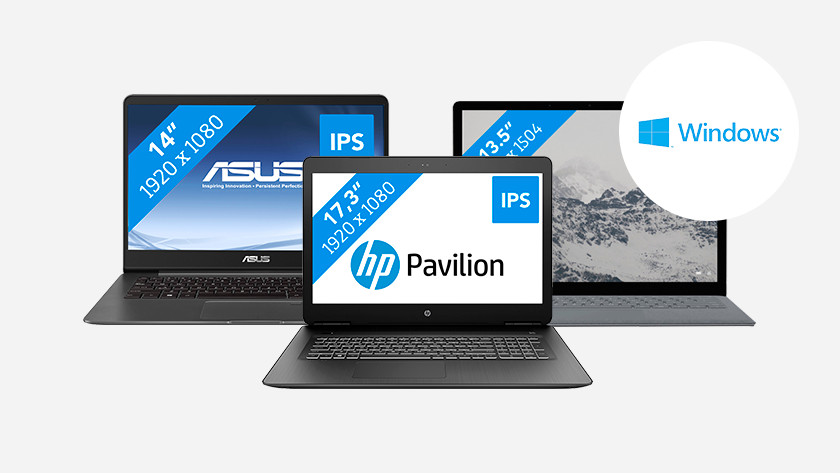 Windows
Pros of Windows
Available in any price range.
Convenient design for touchscreen.
Extensive choice when it comes to installing programs.
Cons of Windows
High chance of viruses without a virus scanner.
macOS
Pros of macOS
Not very susceptible to viruses.
Long battery life.
Hardware and software match well.
Cons of macOS
Relatively high purchase price.
Fewer programs available for installation.
Processor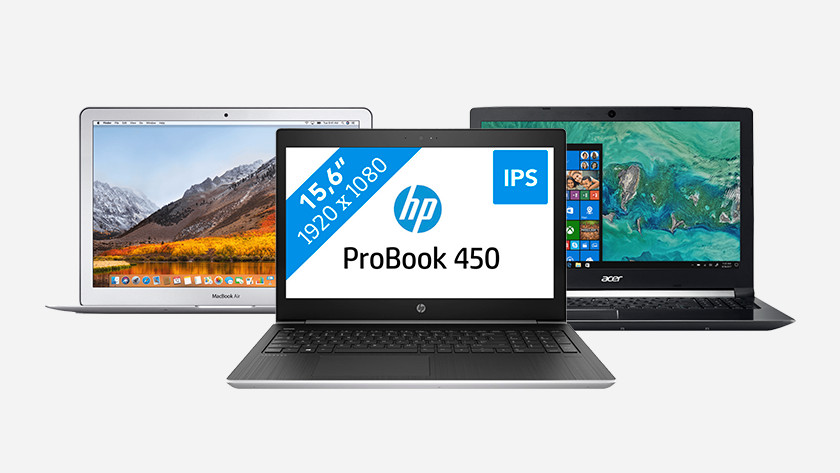 You could consider the processor the motor of the laptop. That processor consists of several cores, where each core functions as a separate processor, so to speak. The more cores the processor has, the more tasks it will be able to carry out at the same time. This varies from one single core to eight cores (Octa-Core). The most common ones are Dual-Core (two cores) and Quad-Core (four cores). Which processor you'll need, depends on what you'll be using the laptop for.
Storage capacity
A hard drive or HDD (short for Hard Disk Drive) is a medium for storing data on your laptop. An SSD (Solid State Drive) is a faster version. HDDs generally have more storage space, while SSDs are faster, more reliable, more energy efficient, and more silent. SSDs, though, are more expensive to purchase. Some laptops nowadays also have both drives, or an HDD with a cache SSD. The cache SSD is temporary memory that makes the laptop boot faster.
What should you look for?
How do you know you're making the right choice? We provide objective advice, however, you should also listen to the experiences of others. This could be either expert advice or advice from users. We'll help you consult the right sources.
Consumentenbond and Tweakers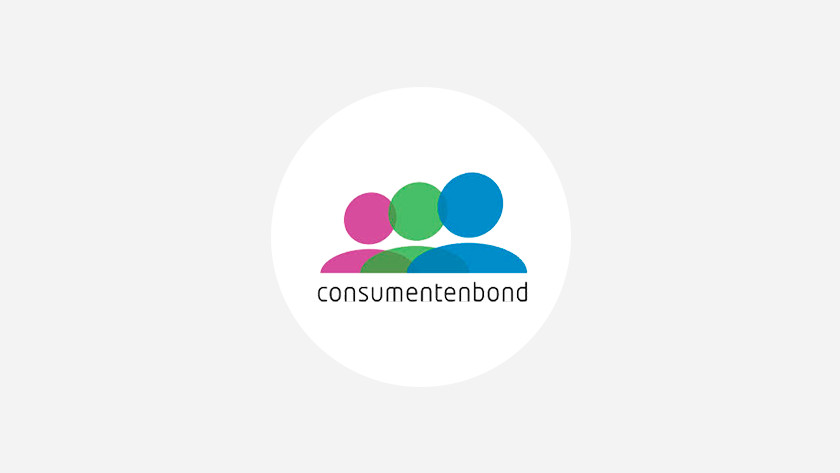 Consumentenbond
The Consumentenbond is there to separate the wheat from the chaff. It stands up for the interests of consumers. Thousands of products get tested in order to be able to give you reliable advice. Products with the 'Best Buy' or 'Best Tested' quality marks are easy to recognize on our website from the Consumentenbond logo. With products bearing this label, you can be sure you're buying a good product.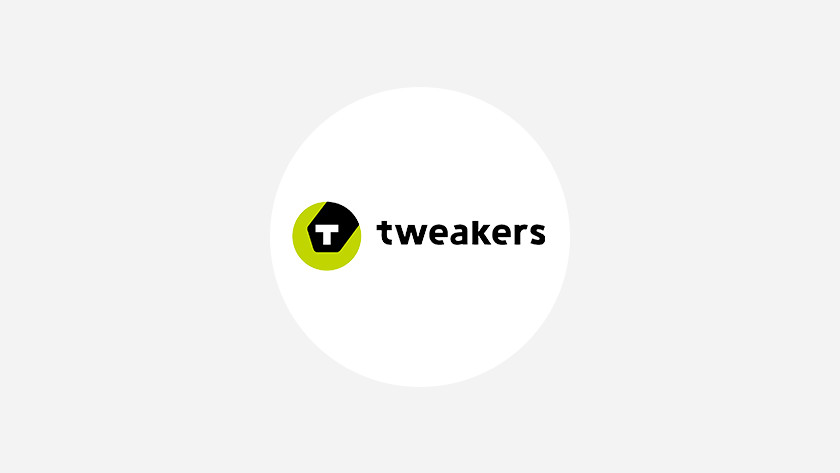 Tweakers
This website can give you all the information you need. With reviews from experts and customer experiences, you can quickly see whether a laptop is right for you when you select. In addition, they have listed the best tested models for you. The Tweakers best tested models are also * Coolblue * well forward through a Tweakers logo. So you quickly recognize whether your laptop belongs to the selection of high-quality products.
Hardware.info and Notebookcheck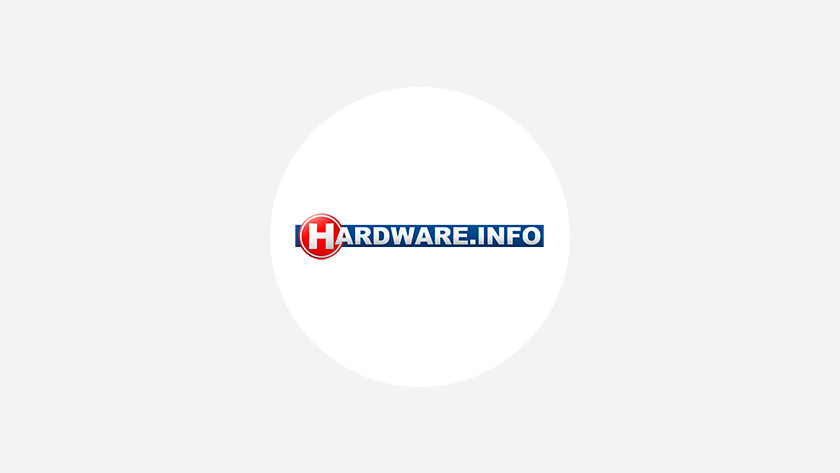 Hardware.info
On Hardware.info, experts test various electronics. In addition to in-depth reviews, they also perform extensive comparison tests, in order to give you information that's as knowledgeable as possible. The products they've judged to have gotten through the test well are, again, indicated on our website. Notebookcheck
This website provides you with all the information you'll need for buying your laptop. It can help you compare specific parts or publish detailed reviews of the product you chose. Those reviews may help you make the final choice.
Reviews and advice pages
Customer reviews
Experiences from other customers are a highly valuable source too, since they might have experienced pros or cons that apply to you as well. That's why you should carefully read the reviews from other Coolblue customers on the product page, and these experiences might help make your choice easier.
Advice page
If you're not able to choose the right laptop, check out our advice page to find the laptop that's best for you.