What connection service is there for your dryer?
If you buy a new dryer, you can have it delivered to just over the doorstep of your home. If you'd like us to install your dryer, we also offer an installation service for a fee. You can add this service to your order. Read which installation services we offer here.
---
Which service do you need?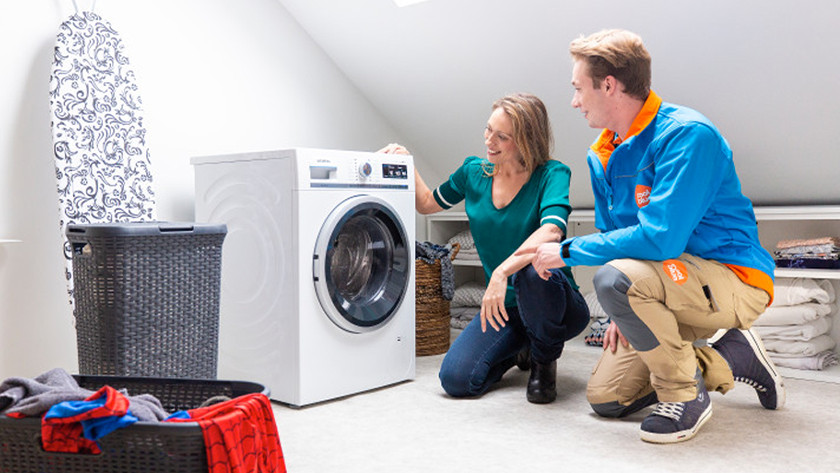 We offer the following extra installation services:
Install the dryer in the desired location.
Connect the dryer to the pull switch.
Place the dryer on your washing machine with a stacking kit.
Reverse the door direction.
You can add this service to your order before your purchase.
Installing the dryer at the desired location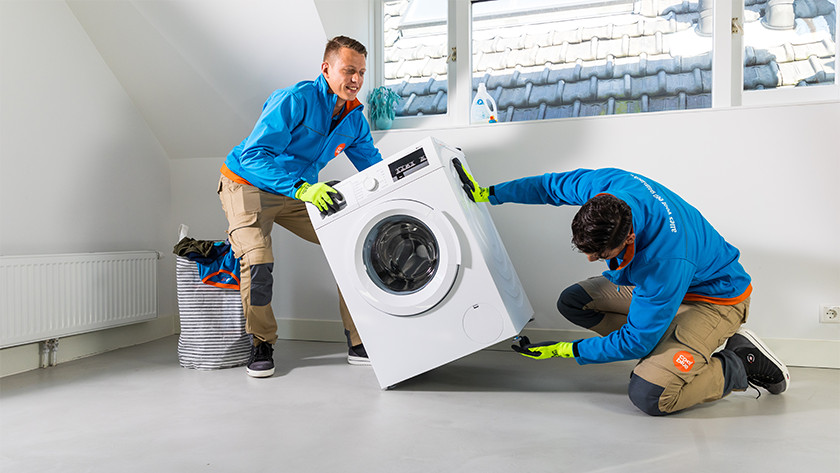 If you choose to have your dryer installed in the desired location, our delivery drivers will do the following:
Place the dryer in the desired location.
Level your dryer.
Connect it to the drain.
Take your old dryer with them.
Connect to the pull switch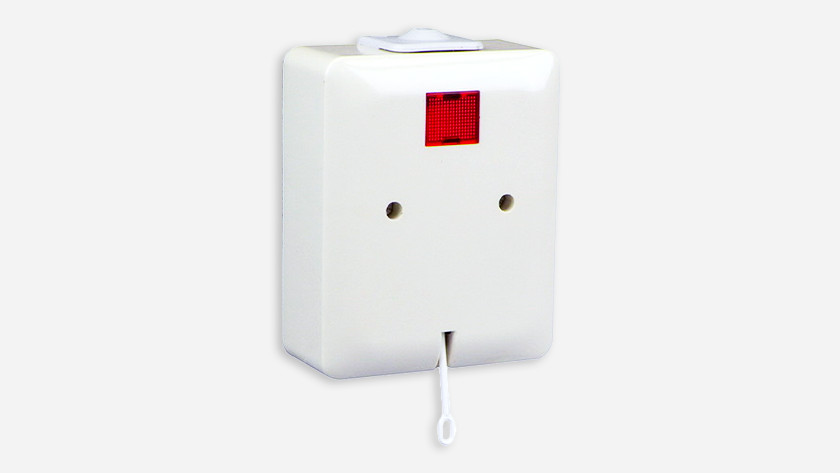 If you want to have your dryer connected to a pull switch, choose this installation service. A pull switch is a waterproof electricity connection to safely install your dryer in a damp room. You'll need one if you want to place your dryer in the bathroom, for example. Don't have a pull switch yet? Call an electrician first to install it. The delivery drivers won't leave until everything works properly.
Stacking kit service and door reversal service
If you want to have your dryer stacked on top of your washing machine, choose the stacking kit service. Our delivery drivers will place a stacking kit with a pull-out shelf between your washing machine and dryer. This way, you can be sure your dryer is stacker safely and firmly. Want the dryer next to your washing machine, but do the doors not open in the same direction? That could cause collisions. With the door reversal service, we'll reverse the door direction for you in our warehouse. As a result, the doors won't get damaged.
Add installation service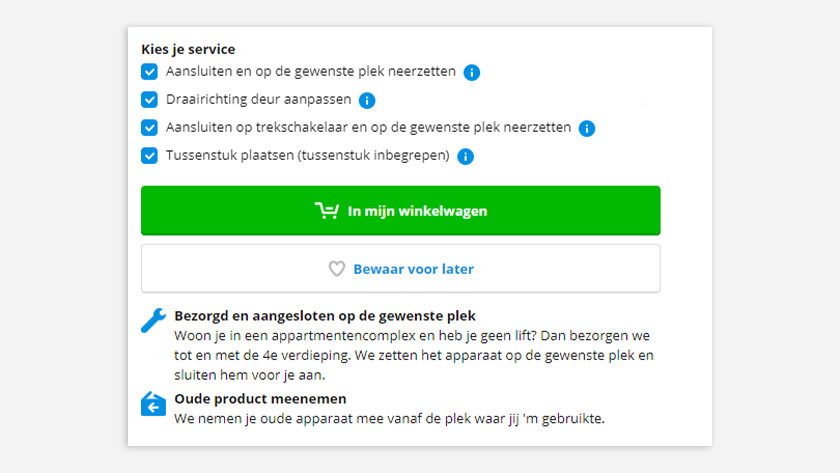 Have you decided which installation service you need for your dryer? Choose the service when you buy your product on our website. Before you add the product to your shopping cart, check the box of the installation services you want included in the delivery of your dryer. After that, choose a suitable day for the delivery and our delivery drivers will get started for you.
Washing machine and dryer on one drain
With a Y-piece, you can connect the hose of your washing machine and dryer to the same drain.
CoolblueBezorgt delivery drivers will connect the Y-piece to the drain.
You have a 5-year warranty on BlueBuilt products.
Did this help you?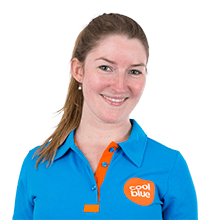 Article by: