How do I use mobile internet on my laptop?
When you are on the road, there is not just any internet cable nearby and your trusted WiFi is out of reach from home. But you still want to use the internet on your laptop. In this article I give you 4 options to stay online with your laptop in places without WiFi or Ethernet.
---
Use a 4G dongle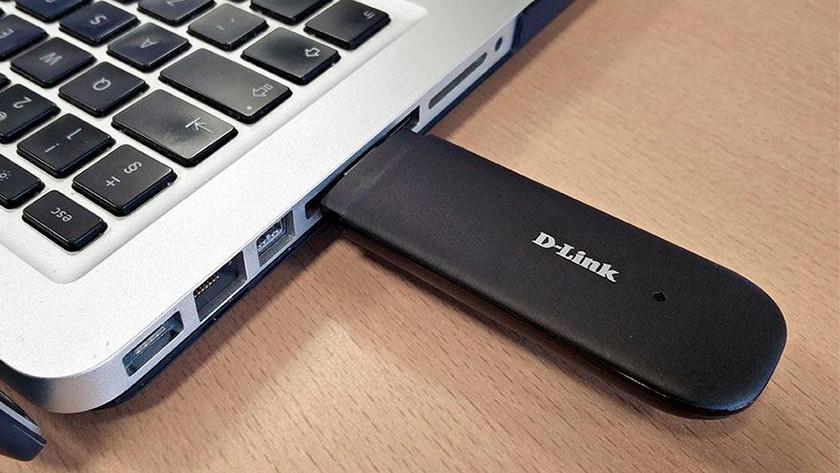 For internet via a 4G dongle you use a sim card with data bundle. You put the SIM card in the 4G dongle that you plug into the USB port of your laptop. You can simply use your mobile phone's sim card for this, provided you have an internet subscription. You can also buy a separate SIM card with only an internet bundle on it.
Take your MiFi router with you
With a MiFi router you set up a wireless network via a mobile provider. For this you need a SIM card with a data bundle. A MiFi router is not only the solution for mobile internet on your laptop. With multiple devices you can use the network of the MiFi router at the same time. With one router you ensure that you send your e-mail on your laptop and in the meantime look up a recipe for dinner via your tablet.
Connect to a public WiFi network
To use the internet on your laptop while traveling, you can look for a public WiFi network. You can find this for example in many trains and restaurants. Connecting to such a network is free. To confirm the connection, open the web browser on your laptop and follow the steps that appear automatically.
Please note: connecting to public WiFi is unsafe; for example, never log on to a public network with your bank details.
Use the mobile hotspot of your phone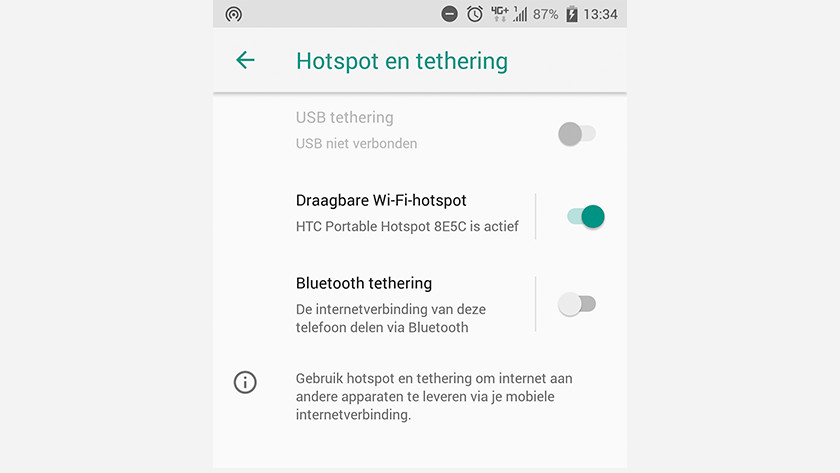 Do you have a telephone with a mobile internet subscription? Then you are actually ready to use the internet on your laptop. You can recognize the technology behind this in the settings of your telephone by the word "tethering". Connecting to the mobile network of your phone can be done by connecting your phone to your laptop with a USB cable or by connecting wirelessly via WiFi or Bluetooth.
Go for a 4G laptop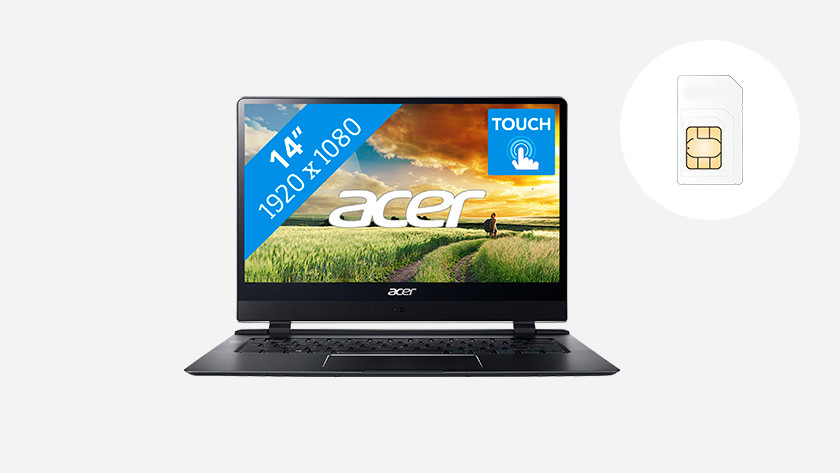 With LTE laptops, a special module is built in, making mobile internet (4G) via a SIM card possible. You do not need a dongle, but you put a SIM card with data bundle directly into a slot on your 4G laptop. You simply leave the SIM card in your laptop and use 4G internet every time you open your laptop.
Did this help you?
Article by: