Tips for using your washing machine
In order to help extend the lifespan of both your washing machine and your laundry, we've listed the best advice for you again. It's child's play, we promise.
---
Tip 1: sort your laundry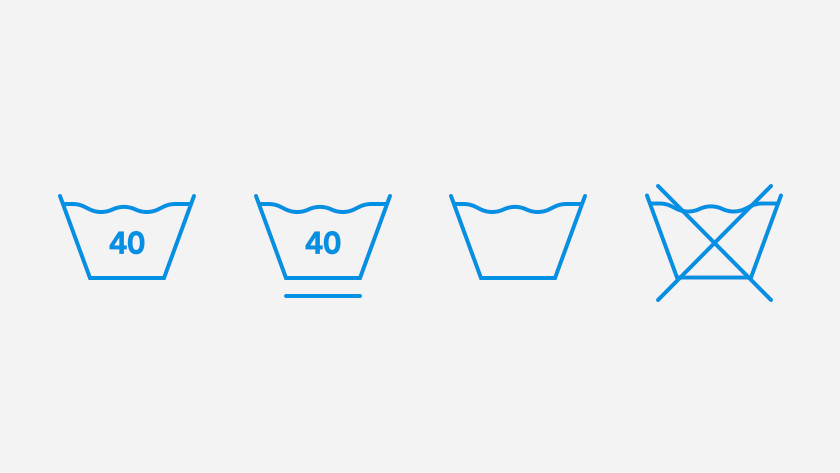 Start sorting your laundry by checking the washing instructions in your clothing item. For example, there are washing instructions for:
Regular washing cycle
Anti-crease cycle
Wash by hand only
Don't wash, don't soak either
Sort white laundry, color laundry, and 60°C laundry (towels and bedding). Very dirty clothing is best washed together. Make sure to always empty the pockets on your clothes and close any zippers and buttons. That way, you'll protect both your laundry and your washing machine.
Tip 2: select the right washing cycle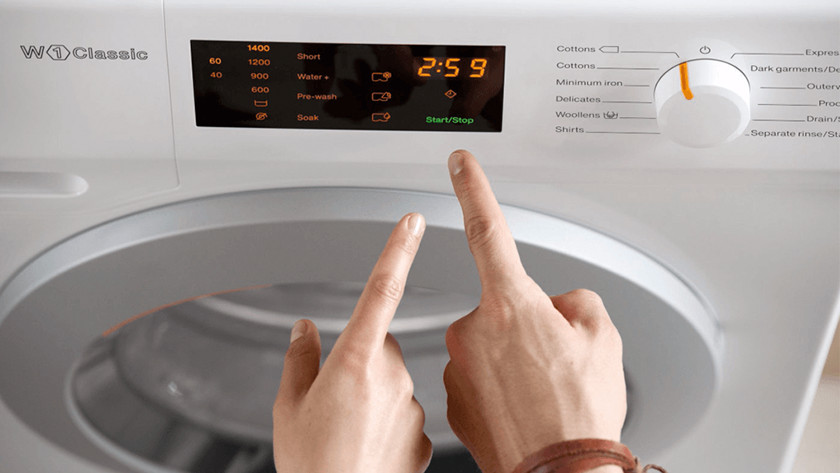 The number of washing programs available differs per washing machine. The program that suits you depends on your laundry. Very dirty laundry should be washed using a cotton program. If you want to freshen up lightly dirty laundry, a short program should do the job. When you wash at low temperatures, you can save up to 30% on your energy costs and ensure that your laundry stays nice longer.
Tip 3: protect your laundry
Put lingerie in a special laundry bag (or if you don't have one around: in a pillowcase and use safety pins to close it). Bra straps may damage other laundry (and the washing machine). Clothes with prints on them are best turned inside out. That way, the print will look nice for longer. To keep the color vibrant longer, you should also pay attention to the detergent. For example, if you have a lot of dark shirts, buy detergent for a dark laundry.
Tip 4: mind the load capacity
Try to stick to the recommended weight of your washing machine. A full drum damages the washing machine and won't clean your laundry properly. In addition, make sure to check the recommended detergent and softener. When you use too much, you have a chance that your machine will calcify. If you use the right amount, you can prevent limescale and your detergent will last longer. You won't have to buy more as quickly.
Tip 5: clean the washing machhine now and then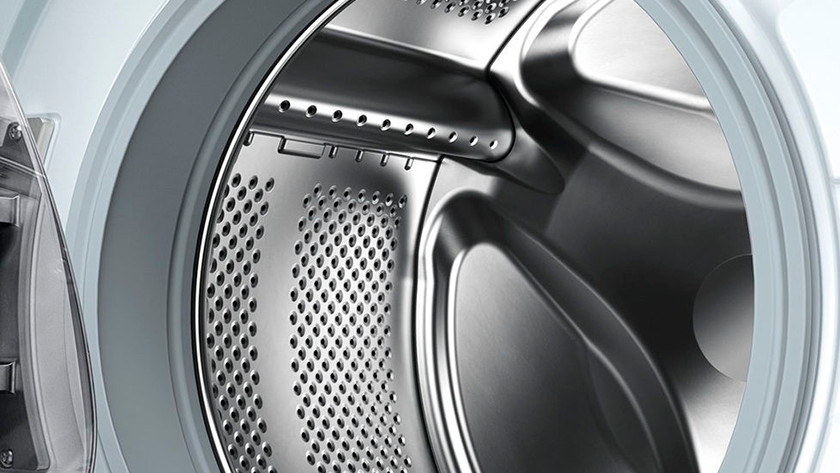 To keep your washing machine in good shape, it's important to clean it regularly. Wipe a cloth through the detergent drawer and clean the fluff filter. In addition, it's recommended to run a 90 ℃ cycle once a month. It prevents detergent and dirt residue from sticking and it keeps your drum nice and fresh. You can find more maintenance tips in the manual of your new washing machine.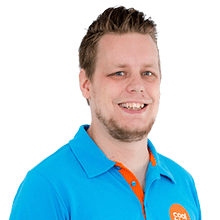 Article by:
Jeroen
Washing Machine Expert.