What is Samsung Knox and what can I use it for?
Samsung Knox helps you secure business data on the smartphones and tablets of your employees. This way, company information will stay behind (virtual) closed doors. Samsung Knox offers 4 paid solutions and one solution free of charge. In this article, we'll explain which solutions there are and how you can use them for your company. On top of that, we'll tell you how to order Samsung Knox.
---
What is Samsung Knox?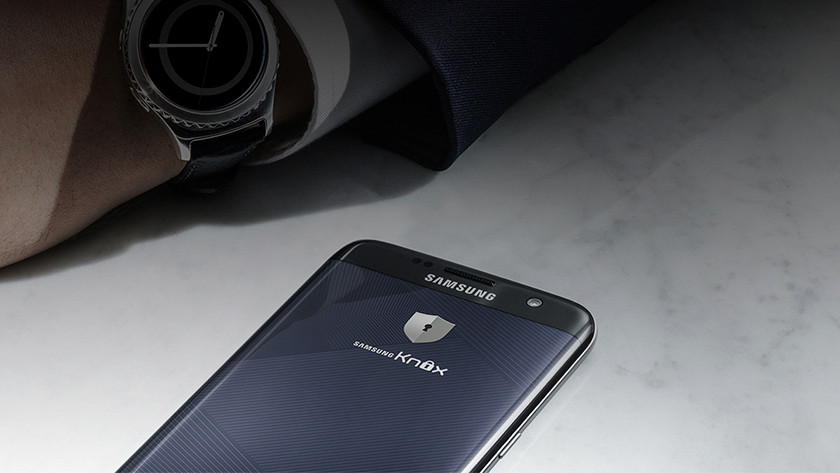 With Samsung Knox, you can secure and manage business data on the smartphones and tablets of your employees. That way, confidential business information stays between you and your staff. Samsung Knox is included in the hardware of every Samsung smartphone by default, but only becomes activated when you combine it with one or several cloud solutions. Knox offers 4 paid solutions: Knox Configure, Knox Manage, Samsung Knox E-FOTA, Knox Platform for Enterprise. A fifth solution that is free of charge is Mobile Enrollment. Are you already using a different Mobile Device Management system for your company? You can easily expand this with the Knox solutions.
How do I order Samsung Knox?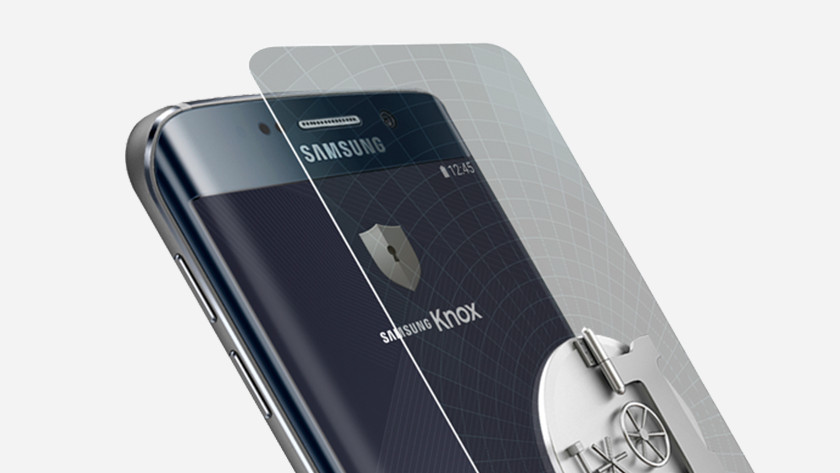 You can order Samsung Knox via our B2B department. Coolblue B2B is available Monday through Friday, from 08:00 to 17:30. You can order Samsung Knox both via phone or via email.
Want to know which solutions are suitable for your company? Contact Coolblue B2B. We're happy to help you with our advice
Phone: 010 79 88 969
Email: zakelijk@coolblue.nl
Samsung Knox Mobile Enrollment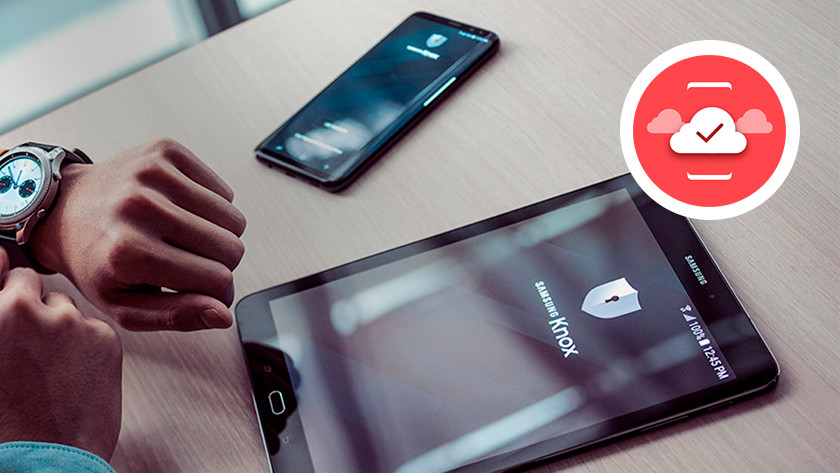 Samsung Knox Mobile Enrollment is a free service that allows your company's IT administrator to roll out a Mobile Device Management-systeem (MDM) on multiple Samsung devices. Knox Mobile Enrollment not only works with Samsung Knox Manage, but also with other management systems, including MobileIron, Microsoft Intune, and Workspace One. You can only use Knox Mobile Enrollment with Samsung devices. Does your company use smartphones or tablets from a different brand? Read our article on enrollment.
Samsung Knox Configure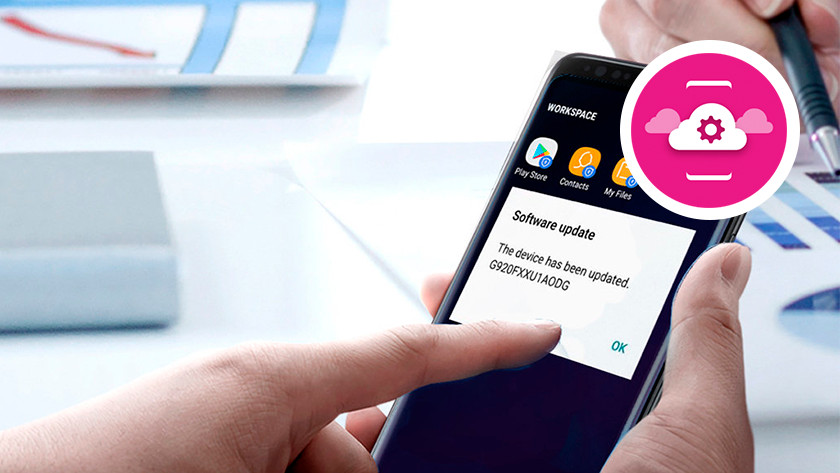 What's very convenient about phones in a company is that they're all the same in terms of software. Knox Configure allows the employer to choose the look of the home screen, the Internet connection options, and even the ringtone. When everything is configured the same way, multiple employees can use the same phone. This can be useful in health care, for example. In addition, it will be easier for your employees to switch phones in the future. In combination with the free Knox Mobile Enrollment, the roll out of Knox on multiple devices is a smooth process.
Samsung Knox Manage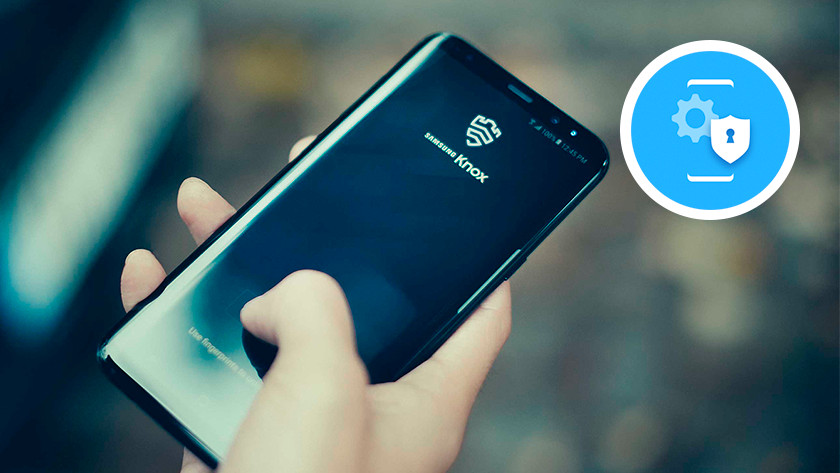 Knox Manage is a multi-platform management solution that allows you to manage Android devices as well as other devices. With this solution, your IT administrator can reset and lock smartphones or tablets remotely. You'll have control over the digital work environment with Knox Manage. For example, you can ensure that personal and business use on each device is separated. The advantage is that you can prevent business and private apps from exchanging data. Want to use a business app? You'll have to use a numeric code or fingerprint scanner, for example. That way, your business data will still be secure if the phone gets stolen.
Samsung Knox Platform for Enterprise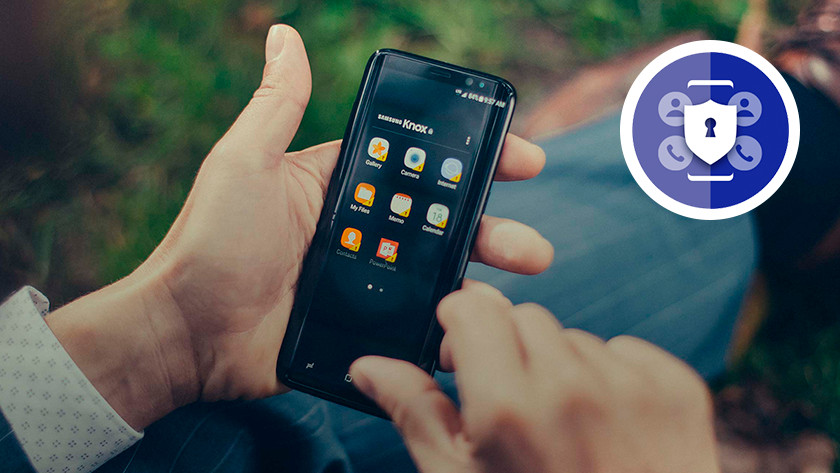 Samsung Knox Platform for Enterprise can be seen as an addition to your MDM system. This addition allows you to better secure sensitive business information. For example, Platform for Enterprise gives you access to extra settings for your Virtual Private Network (VPN). You can make sure employees can't share certain data with a device outside of your secure network, for example. This allows you to prevent employees from sharing confidential information with people outside of the organization, whether it's intentional or not.
Samsung Knox E-FOTA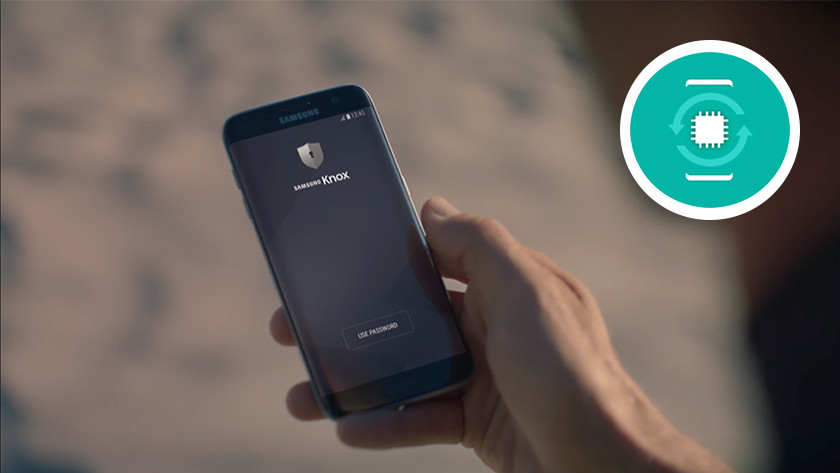 FOTA stands for Firmware-Over-The-AIr. Samsung Knox E-FOTA, helps you install software updates and security updates without problems. Your IT administrator can use E-FOTA to test whether internal apps are still compatible after an update. This way, you can prevent all staff members trying to use apps that no longer work. When everything has been tested, the updates can be pushed to all employees so that the update is installed before a set date. As a result, your phones will always be up-to-date and the company will be secured in the best possible way.
Samsung Galaxy A50 Enterprise Edition
128GB storage capacity
|
6.4-inch Full HD screen
|
Android 9.0 Pie
Samsung Knox and E-FOTA are included by default.
Receive monthly security and firmware updates until August 2022.
The large 4000mAh battery can easily last a whole day.
This smartphone isn't waterproof, like the devices from the Samsung S line.
Samsung Galaxy Xcover 4s
32GB storage capacity
|
5-inch HD Ready screen
|
Android 9.0 Pie
Samsung Knox and E-FOTA are included by default.
Thanks to the sturdy casing, this device is shockproof.
The phone is waterproof, so you can also use it in bad weather conditions.
You have limited space on the 5-inch screen.