Advice: which stove should I buy?
The most important thing you have to keep in mind when choosing a stove is the type of connector in your kitchen: a gas or electric connector. The connector determines whether you should choose a gas stove or an electric stove. It's also important to look at the pros and cons of both types of stoves.
Electric stove connector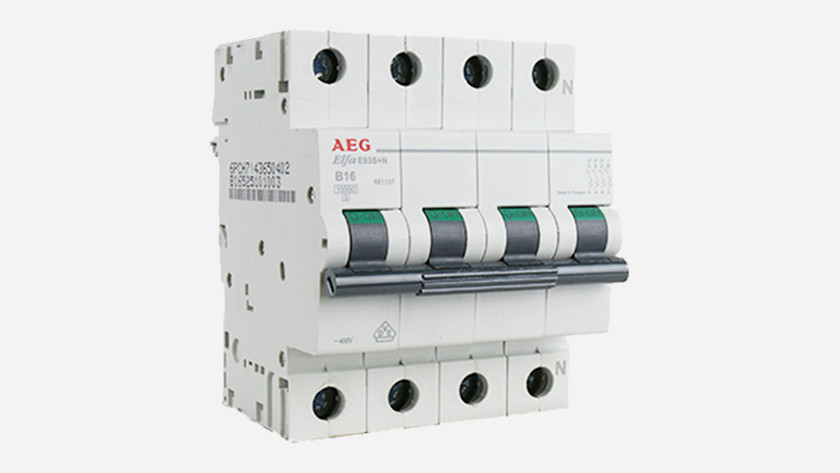 If you want to connect an electric stove in the Netherlands, you need an extra powerful connector: a power group in your fuse box. You also need to have a Perilex socket in your kitchen. This is a socket with 5 openings.
Gas stove connector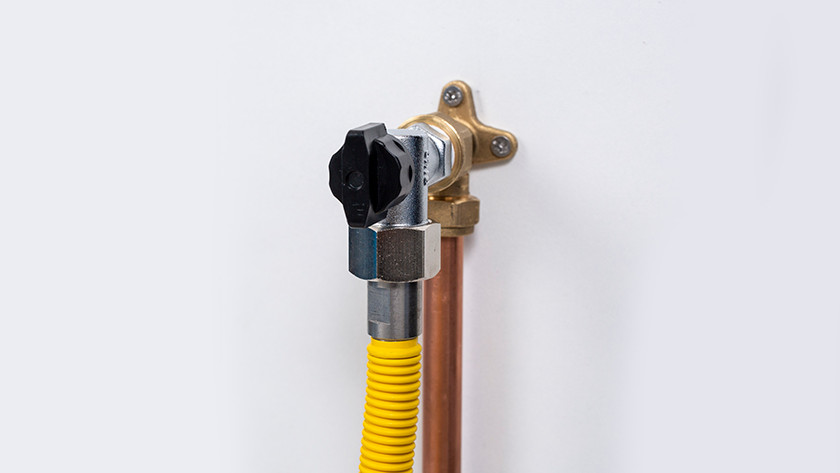 A gas stove needs to be connected to a gas connector in your kitchen and to a regular socket with 2 openings. Check to see whether your kitchen has a gas connector and a socket.
Induction stove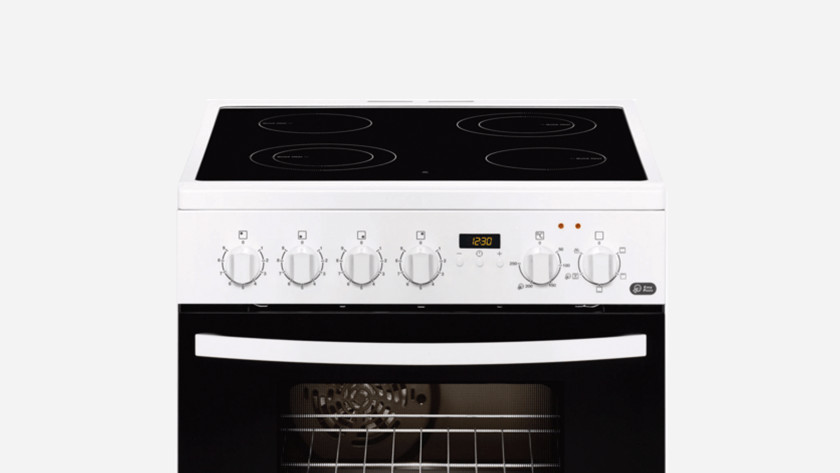 Now that the Netherlands is slowly moving away from cooking on gas, induction cooking has become the future. An induction stove uses magnets for its heat. This means only the bottom of the pan is heated and not the cooktop itself. In comparison to a ceramic or gas stove, an induction stove heats your pan very quickly and is safer to use.
No open fire
Heats up quickly
Cooktop doesn't become hot
Energy-efficient
Easy to clan
Gas stove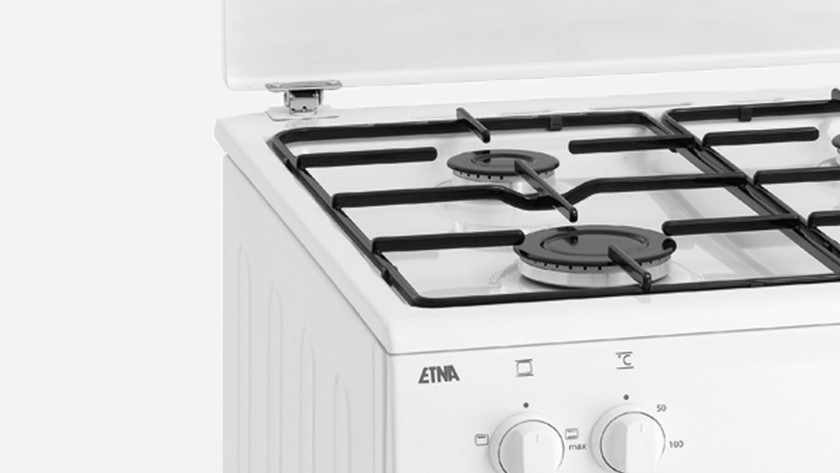 On a gas stove, you can heat pans in a traditional way: with fire. Some gas stoves have a wok burner. This is an extra powerful burner to stir-fry chicken or vegetables at a high temperature. Each gas stove has flame protection: when the flame goes out, the gas supply stops.
Easy heat control
Direct transfer to the pan
No special cooker circuit in fuse box required
Less child-friendly due to the open fire
Difficult to clean
The Netherlands is moving away from cooking on gas
Ceramic stove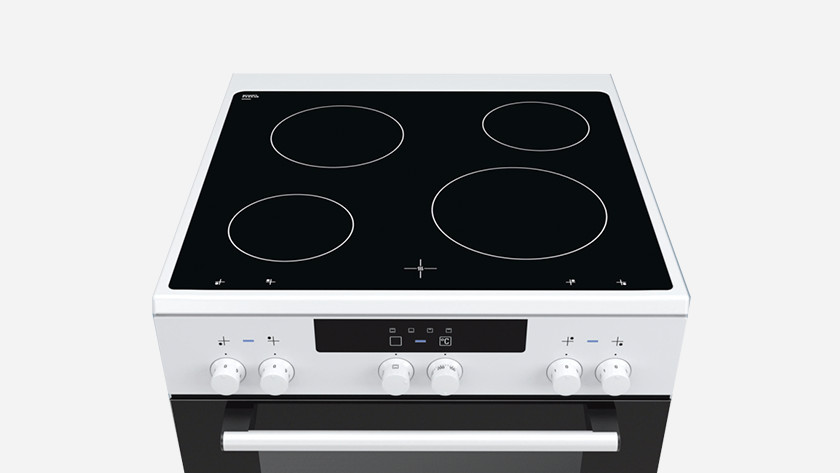 A ceramic stove uses heating elements below the cooktop. The surface and the pan on top of it are heated by these elements. In comparison to an induction stove, a ceramic stove doesn't heat up as quickly. On top of that, the cooking surface of ceramic stoves becomes hot. This is not the case with induction stoves.
No open fire
Easy to clean thanks to the smooth surface
Longer warm up time than with an induction stove
The cooking zones stay hot for a long time
Dimensions
A standard stove is 60-centimeter wide and has 4 cooking zones. Would you like to cook more elaborately or do you have a large kitchen? There are also 80 or 90-centimeter wide stoves available. These have 5 or 6 cooking zones and a spacious oven. Is your kitchen not that big or don't you think cooking is that important? Take a look at smaller stoves that are 50 centimeters wide. Keep in mind that you can't use 4 pans at the same time on these stoves.
Oven functions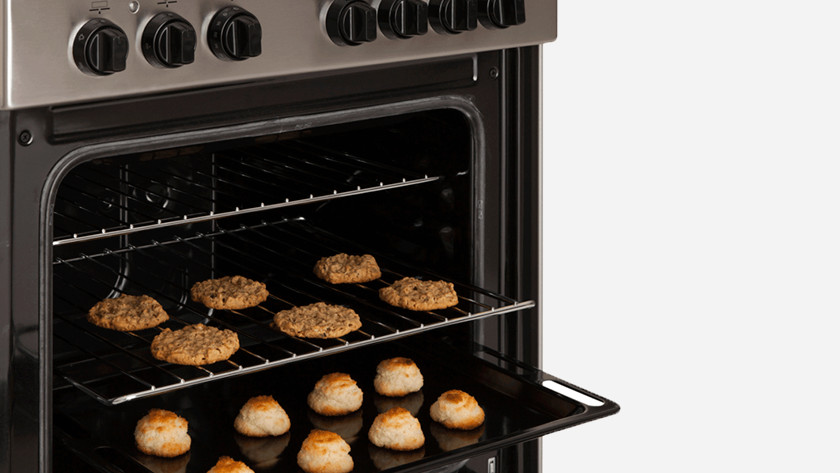 Each stove has simultaneous upper and lower heat. This function is suitable for preparing roast meats, pastry, or dishes that need to rise in the oven. Use lower heat to prepare the perfect pizza. Do you like cooking multiple dishes at the same time? If so, opt for a stove with a fan function. This function is also suitable for preparing large dishes, such as an entire chicken with rosemary or a turkey.
Suitable pans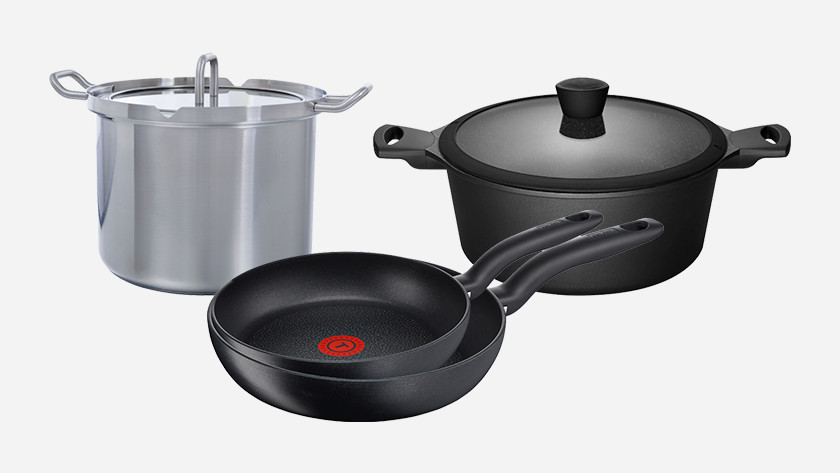 Each pan is suitable for cooking on a gas stove, but this isn't the same for induction and ceramic stoves. If you want to cook on an induction stove, the bottom of a pan has to be magnetic and it can't have been used for gas cooking before or the pan won't heat up. When cooking on a ceramic stove, it's important for the bottom of the pan to be smooth and thick. Check whether you have the right pans for your new stove.
Did this help you?