Help after purchase
Your product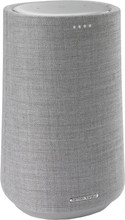 ---
---
Why should I choose a multi-room system?
Multi-room or multi-room speakers. It might sound familiar, but what is it exactly? What does multi-room do, and why should you opt for multi-room speakers, a soundbar, or a multi-room audio system? I'll gladly explain it to you in this article.
---
---
Didn't find your answer?
Find an answer to your question quickly and easily via our Customer Service.